The Boston Hip-Hop Alliance sends love to the friends and family J-Dub.
Read Fara1's article about J-Dub here
Major Music Industry senior executive and community leader SHANTI DAS has a new Networking pocket guide!
A MESSAGE FROM THE BHHA
CONDUCT STATEMENT: The BHHA works to help promote PEACE and a respectful environment throughout. We do not condone racist or violent conduct or intolerant interactions. Please be good to yourselves and to each other. STOP THE VIOLENCE. Unity will never come out of discord. We cannot keep losing young people or ANYONE for that matter.
The SMITHSONIAN MUSEUM

in Washington, DC has started display of their growing, LIVING, Hip-Hop History exhibit! The photo below shows donations from

MC Lyte

,

Fab 5 Freddy

,

Grandmaster Flash

, and more! Click the logo to read more!

THE SMITHSONIAN'S FIRST INSTALLATION OF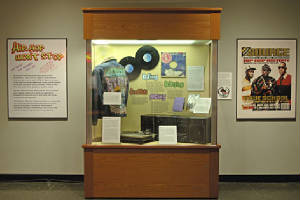 HIP-HOP WON'T STOP: The Beat, The Rhymes, The Life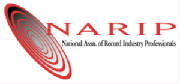 The National Association of Record Industry Professionals promotes career advancement, education and good will among record executives. Get connected. Stay connected.

******************************************************

PRODUCERS - NEVER EVER SELL your beats! LICENSE them!! Want more info as to why? Please email Darcie by clicking HERE